Linda Dombrovska – A way of life
FACE is sharing the stories of women hunters: their motivations challenges and views. We thank all the women that have shared their experience with us through our questionnaire, here's a snapshot from Linda in Latvia: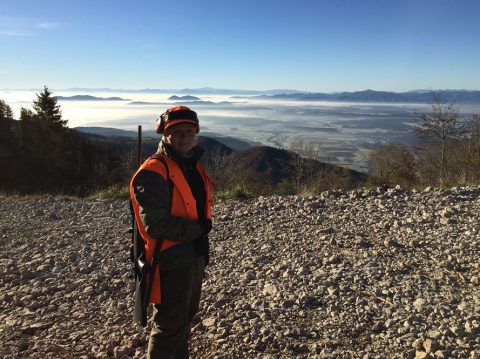 Hunting runs in Linda's blood, her family have been hunters for three generations. She is editor in chief of Latvia's biggest hunting magazine Medības. When asked when she became a hunter, Linda replied "before I was born". Hunting is her way of life, a philosophy and a thing to be proud of. She sees it as a great way to protect nature, to gain real knowledge about wildlife and to get healthy food on the table. It is also a great way to enjoy companionship with her dog which accompanies her on her daily hunts.
Among the things Linda enjoys most about hunting are the quietness of nature, the fresh air as well as the chase itself and the skill, knowledge and thrill that come with it. Hunting being a true family affair and way of life for Linda, she goes hunting with her parents and participates in conservation actions such as habitat restoration and clean-ups, and she educates others about nature and conservation.