KAIRIT KIIN FROM ESTONIA
FACE is putting a special focus on women hunters to learn more about their motivations, challenges and views. Here's a snapshot from Kairit Kiin from Estonia.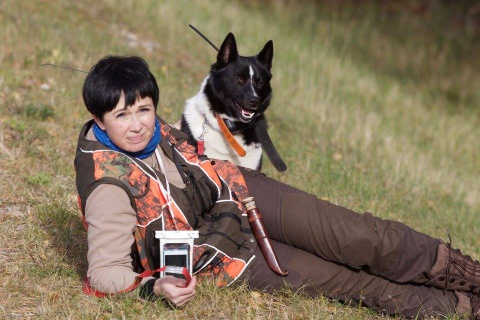 Kairit Kiin is an Estonian sales agent. In her leisure time, she loves to hunt with her family, mostly with her children, her brother, Kaido and her friend, Nele. In fact, it was her brother who introduced her to hunting. Since her first hunting trip, when she was 38 years old, she hasn't stopped. She hunts every week, always with her hunting dog.
Her love for nature and animals are the main reasons why she loves hunting. In addition, Kairit sits on the board of Eesti Naisküttide Selts, the Estonian Women Hunters' Society, which was established in 2015 and brings together women who share the same vision of hunting. This organisation is dedicated to the promotion of sustainable hunting among women and youth offering different activities, such as training courses or events. They are part of the Estonian Hunters' Society, which is a Member of FACE.
As they publish on their website, in one year, 320 women received their hunting licence in Estonia and this number is currently increasing. In March 2016, 7% of these women were members of the Estonian Women Hunters´ Society; a number that they believe is also on the rise.
If you want to be the next one to appear on www.face.eu, please answer to our questionnare here http://bit.ly/2aDO9pH.