Jacine Jadresko from Croatia
FACE is putting a special focus on women hunters, to learn more about their motivations, challenges and views. We thank all the women that have shared their experience with us through our questionnaire, here's a snapshot from Jacine in Croatia.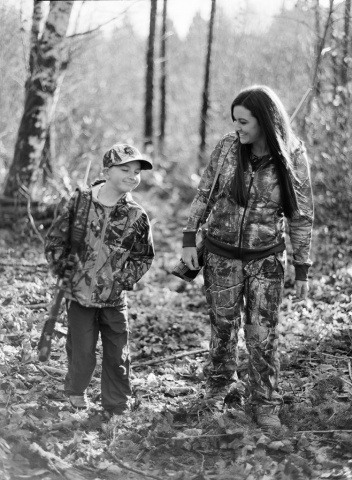 Jacine Jadresko, 29, is a corporate manager from Croatia. She began hunting at 25 and describes hunting as "a magnetic force that pulls me all day every day".  Jacine hunts on a weekly basis and is often accompanied by her 9 years old son Diesel. Jacine truly appreciates that fact that she can harvest her own meat source, which she skins, butchers and prepares herself.
Jacine loves being able to contribute to conservation efforts not just in Croatia but also in Africa. She hunts with other women such as her sister-in-law Jackie, and is currently waiting on her enrollment into the Dama Dama Hunting Association of Croatia, a women only hunting club.
Stalking is her favorite way of hunting. "In that moment when a stalk begins, I do not know what will happen. The animal may sense me and take off, I may make too much noise, I may set off other animals near-by, and all the while my heart is throbbing in my chest with anticipation. It is a beautiful and exhilarating feeling."