Iceland's Wildlife Management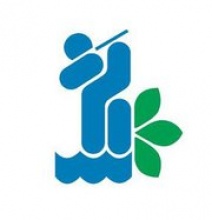 Wildlife management in Iceland has been focusing on the monitoring of wildlife populations and the calculation and prediction of bag limits for each hunting season. 
The wildlife ecosystems in Iceland are relatively simple compared to other countries, due to their isolation.  However ecosystems change, for instance due to climate change, migration and invasive alien species. Traditionally wildlife management practices have been mainly focusing on the monitoring of populations and studying their biology. The habitats as well as the human dimensions have been neglected. 
To address a dialogue on wildlife management and related issues, questions and improvements, a conference was organised by the Icelandic Hunting Association (SKOTVÍS, FACE Member) in cooperation with The Environment and Food Agency of Iceland and The Icelandic Institute of Natural History which was attended by scientists, governmental bodies, NGOs and hunters.
The conference concluded that Cooperation and Trust is the key to successful wildlife management. Hunters spend a lot of time in nature and care about the future of wildlife. In 1979, SKOTVÍS already made suggestions as to how hunters could contribute with a fee for a hunting card to finance research. This was finally introduced through legislation 15 years later. A sound wildlife management system now needs to be put in place in cooperation with all relevant interest groups. The cooperation for progress looks very promising as dialogue seems open and informal. It is something that should not be disturbed by external factors such as accession negotiations with the EU, which can potentially divide opinions on certain provisions.µ
Speakers included Svandis Svavarsdottir, Icelandic Minister of Environment and Natural Resources, as well as guest speakers from Norway, Sweden and FACE. FACE's Gabor von Bethlenfalvy presented aspects of the Birds Directive, highlighting specific provisions that would be applicable to Iceland and others which would need to be negotiated with regards to a potential accession of Iceland to the EU. Currently around 30 of 80 bird species can be hunted and this may change.

More information on the event is available here.