French hunters' initiative selected finalist for European Commission's Natura 2000 Award
The European Commission acknowledged hunters' engagement for Natura 2000 by selecting the ChasNat 2000 project of the Regional French Federation of Hunters from Languedoc-Roussillon as finalist for the Natura 2000 award.
The award aims to recognise excellence in the management of Natura 2000 sites and to demonstrate the added value of the Natura 2000 network for local economies and public on a yearly basis. The award ceremony will be held on 21 May 2014 in Brussels.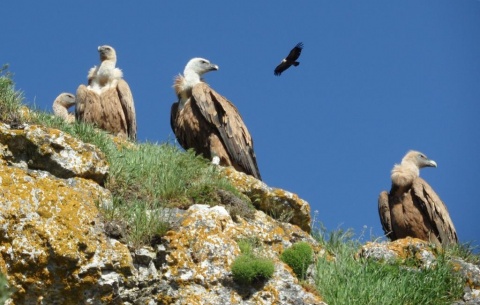 About the initiative
Over 33 percent of the Languedoc-Roussillon region in France is devoted to Natura 2000 sites, demonstrating the high-value of this region for biodiversity. However, in the late nineties misunderstandings and conflicts between stakeholders emerged at local level due to a lack of communication and strategy for implementing Natura 2000 policy.
In 2009, the Regional Federation of Hunters from Languedoc-Roussillon started a project called "ChasNat 2000: Awareness-raising of the Natura 2000 Network among Hunters" in the framework of the Sustainable Hunting Initiative, a communication project launched by the European Commission.
The objective of the project was to improve dialogue to get hunters involved in the Natura 2000 implementation and to foster the direct benefit of such collaboration not only to the natural heritage but also to sustainable hunting activities.
More specifically, these are the actions conducted during the project:
• Mediation and Information 
• Characterisation of the hunting activities on Natura 2000 sites through a contribution to the socio-economic diagnostic 
• Organisation of hunting working groups and workshops 
• Support of the identification, installation and monitoring of Natura 2000 contracts with hunting societies for habitats management
• Technical and administrative support for impact assessment
Two methodological guidebooks were developed by the Regional Federation of Hunters from Languedoc-Roussillon in order to share their experience and provide support to hunting associations willing to get involved in the Natura 2000 process.
Today, the hunters' organisational bodies are involved in most of Natura 2000 areas in the region and particularly in the 'Special protection areas' (SPA) designated for birds of prey. A positive outcome of this is for example that the Federation of Hunters of Lozère now runs a Natura 2000 SPA, "Gorge du Tarn et de la Jonte", created to conserve 25 species of birds of community interest (including Gyps fulvus, Aegypius monachus and Nephron percnopterus – all types of vulture).
For more information (in French):
ChasNat Project: www.chasseurdulanguedocroussillon.fr/c/natura-2000_frclr
Natura 2000 site: Gorge du Tarn et de la Jonte