FACE in Thailand: CITES COP16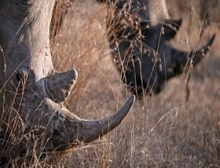 CITES (the Convention on International Trade in Endangered Species of Wild Fauna and Flora) is an international agreement between 178 governments. Its aim is to regulate international trade in specimens of wild animals and plants at sustainable levels to ensure that this trade does not threaten their survival.
CITES is mainly relevant to hunters in relation to the import/export of hunting trophies, but also as one of a number of key international agreements setting the global conservation agenda, establishing conservation principles and providing the tools and means for cooperation. CITES currently has 178 Parties, including the 27 EU Member States which during CoP16, are expected to speak with one voice and to vote as a block.

NGOs such as FACE and other conservation organisations provide technical and scientific insights, and are able to participate and speak at the CoP. FACE is a long-standing participant in previous CoPs bringing to the table both its policy expertise, and the evidence-based conservation expertise of its Members and Partners. FACE works on CITES in partnership with Safari Club International (SCI) and the International Council for Game & Wildlife Conservation (CIC).
KEY CONSERVATION DECISIONS FOR THE COMING THREE YEARS

FACE in close collaboration with its partner organisations the CIC and SCI  will be at the 16th meeting of the Conference of the Parties (CoP16) to CITES, from 3-14 March 2013 in Bangkok, Thailand.
During these two weeks, important decisions for the next 3 years will be taken for the conservation of species such as the Polar bear (Ursus maritimus), the African elephant (Loxodonta africana), the White rhinoceros (Ceratotherium simum simum) and the Abruzzo chamois (Rubicapra pyrenaica ornata) . Common principles, tools and means for cooperation of the 178 Parties including the 27 EU Member States will be reviewed or established and is expected to influence the entire global conservation agenda.
Check out our Conservation Guide for CITES COP 16: FACE's Analysis of Selected Species Proposals which deals with these 4 species for which we have expertise to share.
News and reports will follow as CoP16 progresses…so watch this space!