Dorota Durbas-Nowak – Woman hunter spreading the word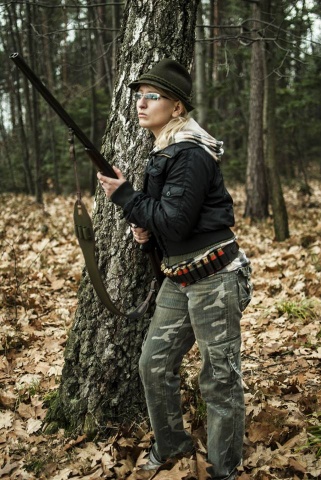 Social worker Dorota from Kraków, Poland, became a hunter age 20 and since then follows her passion actively and shares it with others – in action and in written word. 
Dorota became a hunter in the first place because of her love for being a part of nature. When hunting she feels the greatest connection with the environment she lives in. Hunting is a family tradition for Dorota, most of her family are hunters - her father, her husband, her brother, her uncles and cousins hunt. And it is what she enjoys most about hunting, wandering through the fields with a double-barrel in in her hand, her dog by her side, looking for some pheasants and foxes with her family and friends. 
Dorota does not only share the actual hunting experience with her family and friends but has her own hunting blog in Poland and a Facebook page sharing her hunting experiences with a broader audience. She is also writing articles for a hunting magazine. Writing is Dorota's second great passion and she very much  enjoys combining both of her passions. Additionally, Dorota is working in the cultural commission of Kraków's Council of the Polish Hunting Association which deals with the organisation of hunting events in Kraków and Małopolska.