Dolores Carga – A true conservationist
FACE is sharing the stories of women hunters: their motivations challenges and views. We thank all the women that have shared their experience with us through our questionnaire, here's a snapshot from Dolores in Slovenia: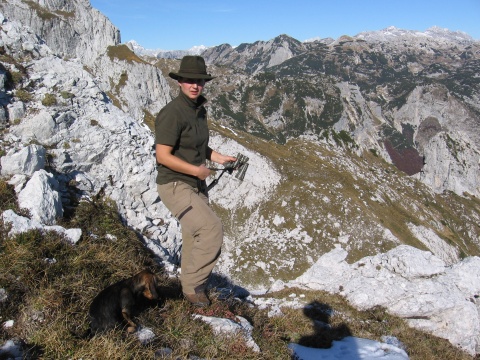 Being a hunter for 9 years Dolores from Slovenia goes hunting with her dog on a weekly basis. She became a hunter because she loves nature and believes hunting is one of the best ways to understand it. Stalking the animal using all senses and instinct and observing wildlife and nature processes is what Dolores enjoys most about hunting.
Dolores is a true conservationist and participates in several conservation actions in Slovenia including wildlife monitoring of Chamois  (Rupicapra rupicapra) and Ibex (Capra ibex) in the Upper Soca Valley, cleaning up habitats in the Tolmin hunting area, educating new hunters in their hunting exams in with the Hunters Association of Slovenia and she is also member of a group inviting and inspiring young people to join hunting. Furthermore, Dolores is a member of the Management Board of the Hunters Association of Slovenia.