Carina Langeland – Sourcing of healthy food and sharing the love for nature
FACE is sharing the stories of women hunters: their motivations challenges and views. We thank all the women that have shared their experience with us through our questionnaire, here's a snapshot from Carina in Sweden: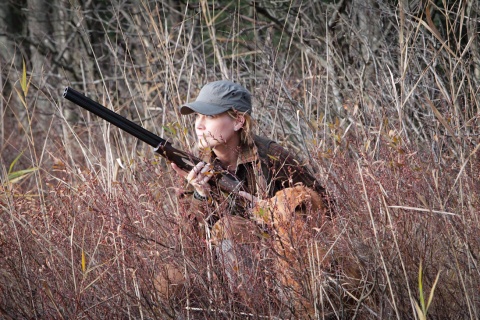 Carina, a controller from Sweden, has been an active hunter for 5 years. Enjoying being in nature with her dog, she goes hunting on a weekly basis. Working with her dog is also one of the main reasons she became a hunter in the first place, as well as her love for being in nature, meeting nice people with the same interest and getting a lot of fresh air. Since hunting is from the beginning the way humans got their food, Carina thinks it is great to source healthy, fresh food from the wild as it was meant from the start. She appreciates that game meat is natural, the animals are not stressed and the activities usually bond one with new people. She hunts with her husband and is part of the women hunting initiative JAQT (Jagande Aktiva Qvinnor i Tiden).