Breeding Success and Predation in Danish Grey Partridge
In the regions of Djursland/Midtjylland (Denmark), the Danish Hunters´ Association decided to start a research project from 2013 to 2016 aiming to improve knowledge on the Grey Partridges.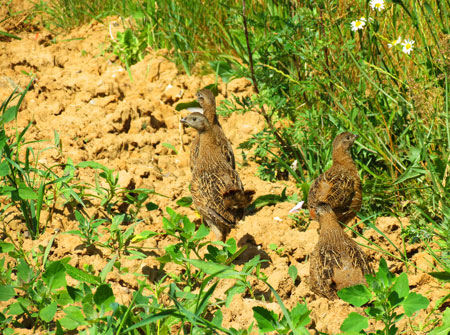 Indeed, previous studies demonstrated that the breeding success of reared Grey Partridge was low. One of the reasons proposed was the lack of suitable breeding sites and habitats as well as the predation. In other studies, the predation is considered as the most important factor of the low breeding success.
 The goal of the project is therefore to have a better idea of what are the current factors in Denmark in order to improve the survival of grey partridge.
Different objectives were set:
Identifying the predators and evaluate their level of predation;

Identifying the breeding areas and the factors that make the Grey Partridges choosing a particular breeding site;

Understanding how the areas are influencing the breeding success;

Analyzing the distribution patterns of the siblings and thereby estimating the distance average between the different flocks;

Identifying a potential breeding behavior in gray partridges that would protects them from inbreeding.

Understanding better the migration patterns of the grey partridges
In order to collect the data, grey partridges are captured and equipped with a radio collaring. This technique allows the tracking and monitoring of grey partridges as well as the identification of the breeding areas they are choosing.
Predation is identified through a signal sent when the radio transmitter is still for more than 6 hours, allowing the checking of predator traces. This helps to have a better understanding of predators' movements during the foraging and to analyse of the landscape impact on predation.
The Danish Hunters' association is leading the project through the financial support of the "15. Juni Fonden" and the "Jægernes Naturfond"; the total budget for the project is around 2 million Dkr. (including research on the diet and movement of the red fox).
The local hunters are more specifically involved in the evaluation of local partridges' populations as well as the capture and feeding of the birds. They also give access to their hunting and private areas in order to conduct the sampling and monitoring activities.
A complete report is currently under development, but some first results are already available:
Predation rate: 73%

Breeding success: 16%

Half of the nests are located in common winter crops

Pre-mating migrations of up to 22,5 km