Anne Tölli – Listening to silence
FACE is sharing the stories of women hunters: their motivations challenges and views. We thank all the women that have shared their experience with us through our questionnaire, here's a snapshot from Anne  in Finland: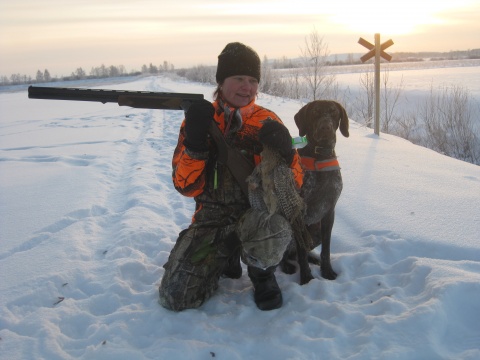 Anne Tölli from Finland works as a Production Manager and has been an active hunter for nearly 15 years. Hunting is a family affair for Anne, she shares the experience of being together in nature hunting with her husband and her son. On her daily hunting trips Anne also goes hunting with other women and is accompanied by her dog. What Anne loves about hunting is not only the nature and the silence but the challenge itself of the 'catch'  it is not important for her if she actually makes the catch. Hunting is a contrast to her stressful work and she very much enjoys the walking in the woods and fields and listening to the silence.